Full Color/Process Printing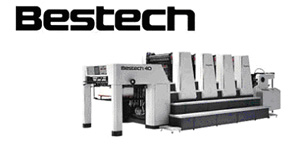 Team Print Media is proud to introduce the newest piece of equipment to our line up. A four-color 28 " Akiyama printing press. This sheet-fed printing press is capable of running four color process in one press pass. This opens up a variety of creative opportunities that would generally require being sent to another manufacturer. The addition of this sheet-fed press will give our distributors a wider range of products to offer their customers. For example:
Advertising Flyers
Marketing Brochures
Post Cards
Posters
Rack Cards
Statement Stuffers
We work closely with our distributors to ensure their customers needs are met and their final product is of the highest quality. Teams in-house bindery department can cut, drill, fold, and bind, printed materials for a quality finish on every job.